Community Involvement
Chuck Stone Painting loves to support our local community. This community has been home to the Stone for family for generations and it gives us great pleasure to give back to the place that we have been able to thrive in for so many years. We are always excited for the opportunity to join other wonderful organizations in an effort to make a difference in the lives of Indian River County residents.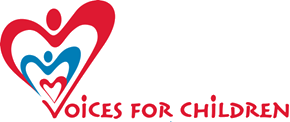 Chuck,
This is going to all the phenomenal people and organizations who sponsored "Be A Hero Night" at First Data Field on April 13th. It is later in coming than I'd have liked but we only now learned of the final result of your generosity. We are stunned.
For this second year of "BAHN", Voices for Children was extremely privileged to partner with the Jupiter Jeep Club and the Treasure Coast Jeep Club. The synergy made history.
When all the dust settled from the car crush, Jeep Wrangler raffle, jersey and ticket sales, plus the critically important support of you, our sponsors, Voices for Children received checks from the Mets and both Jeep clubs totaling $30,871.83. Paid attendance for the game itself was just over 6,000. As the Mets have indicated to us, these numbers are unprecedented and jaw-dropping for an event of this nature.
But as we say so often, it's not about the money – it's about what the money can do for our roughly 900 child victims of abuse, abandonment and neglect in court-appointed dependency, all of whom have known too much fear and too little confidence in their futures, and many of whom have only you to step up to provide even the simplest of essential needs.
As a direct result of your support, more volunteer advocates will be recruited to speak for these kids in court, school, and the community, greatly improving and expediting their chances for a safe, permanent and loving home, adoption, needed services, and academic improvement. More will know what a summer camp experience feels like. More will be able to attend their commencement exercises, participate in their class field trips, receive the tutoring they need and so much more while taking encouragement from knowing that they have been found worthy of your interest and support. The psychological impact of that encouragement cannot be overstated.
So thank you. Thanks for answering the call to help make a tangible difference in the lives of children to whom life has not been kind. We have every intention of making this event even better in 2020 – plans are already underway – and hope you will have the means and the desire to repeat your support. If there's anything we can do to make the experience better for you, please let us know. In the meantime, I'll leave you with a quote from John Bunyan: "You have not lived today until you have done something for someone who can never repay you." Know that today, you have indeed lived and we are forever grateful.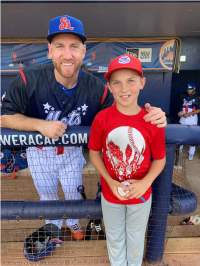 Bob Perry
Voices for Children